Festivals and Exhibitions
For inclusion, email info @flirtfm.ie, times correct at publishing, but do check before you head out.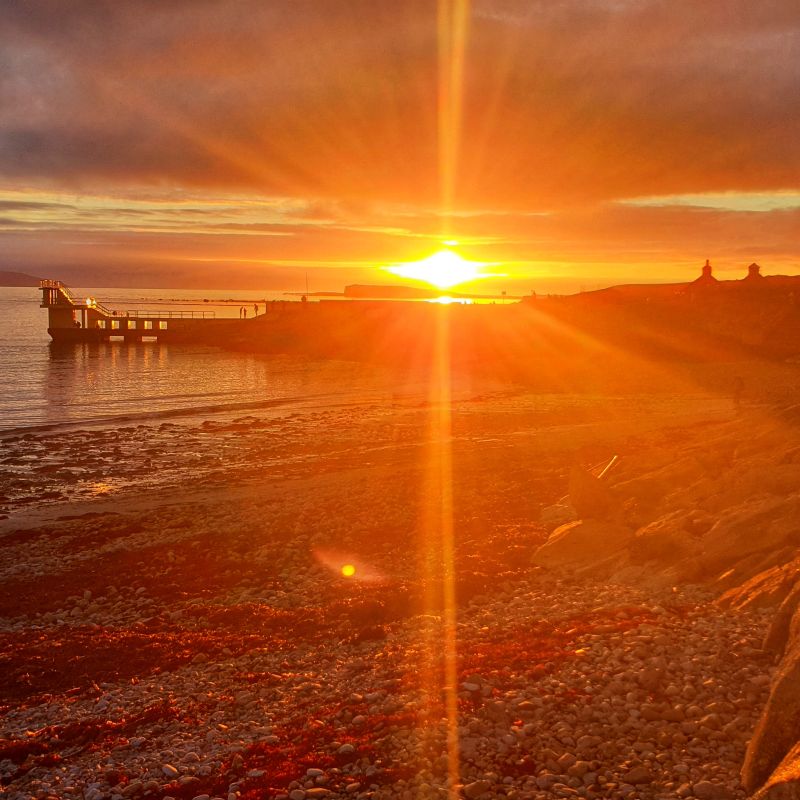 Sean Lynch Solo Exhibition
Until July 30th
Sean Lynch's artworks continue to reveal delicate narratives and surprising histories about the places humanity creates and inhabits, dissecting the beliefs, values and practices that underline the daily existence of the western world. Working closely with actor Gina Moxley and spread over two floors at Galway Arts Centre, Lynch's new exhibition continues to further these interests, presenting two substantial artworks, debuting new video and sculptural installations.
West End Street Feast
Sunday 31 July 12-6pm
The StreetFeast returns to Raven's Terrace this August Bank Holiday Weekend. On July 31st, the street will be closed off and transformed into a public space filled with great grub, live music, family activities, community spirit and more
Galway Emerges
Kenny Gallery 9th July – 8th August
In a special group show as we enter a post –pandemic era Kenny Gallery artists and emerging artists alike, will reflect on and offer us their view on Galway in a myriad of media, styles and approaches. Featuring the work of John Behan, Jennifer Cunningham, Éadaín, Dean Kelly, Maev Lenaghan and Dolores Lyne amongst others.
The Children of Carrowbrowne
Galway City Museum 11th July – 3rd September
TheChildren of Carrowbrowne exhibition is a set of portraits by award-winning documentary photographer, Tamara Eckhardt.  As Ireland's only indigenous ethnic minority group with a distinct and rich nomadic culture, Travellers are often faced with discrimination, pushed to the periphery of urban spaces. On the outskirts of Galway, situated right next to the city dump is the Carrowbrowne Halting Site. This is home to eight Traveller families. The Children of Carrowbrowne offers a glimpse into the Traveller children's daily lives in their home environment.
Not Another Teen Season 
Pálás Cinema July 3rd to September 10th
A celebration of the filmic rite of passage that is the teen movie and a fun-filled summer season of film that will carry you through to autumn. The 28 films that will feature in this season between July 3rd – September 10th are: American Graffiti, Carrie + Prom Party, Fast Times at Ridgemont High, Footloose, A Nightmare on Elm Street, The Breakfast Club, Back To The Future, Pretty In Pink, Hairspray (1988), Heathers, Society, Clueless, The Craft, Romeo + Juliet, Rushmore, The Faculty, 10 Things I Hate About You + 90s Party, Battle Royale, Not Another Teen Movie, Donnie Darko, Save The Last Dance, Mean Girls, Persepolis, Twilight marathon, Easy A, Girlhood, Eighth Grade, Dating Amber
Fall Right Into Place
September 16th – 18th @ Claregalway Castle
Organised and presented by legendary Galway gig organisers, Strange Brew, this year's edition of 'Fall Right Into Place' will run from September 16th-18th and will take place in the gorgeous surrounds of Claregalway Castle. The Galway festival will feature headline shows from NewDad (Friday 16th), The Scratch (Saturday 17th) and The Mary Wallopers (Sunday 18th). There will be a full craft bar from the good people at Galway Bay Brewery, a wine and cheese bar and tasty food from the Dela Foodtruck and Wierd Dough Pizza.