For inclusion, email info @flirtfm.ie, times correct at publishing, but do check before you head out.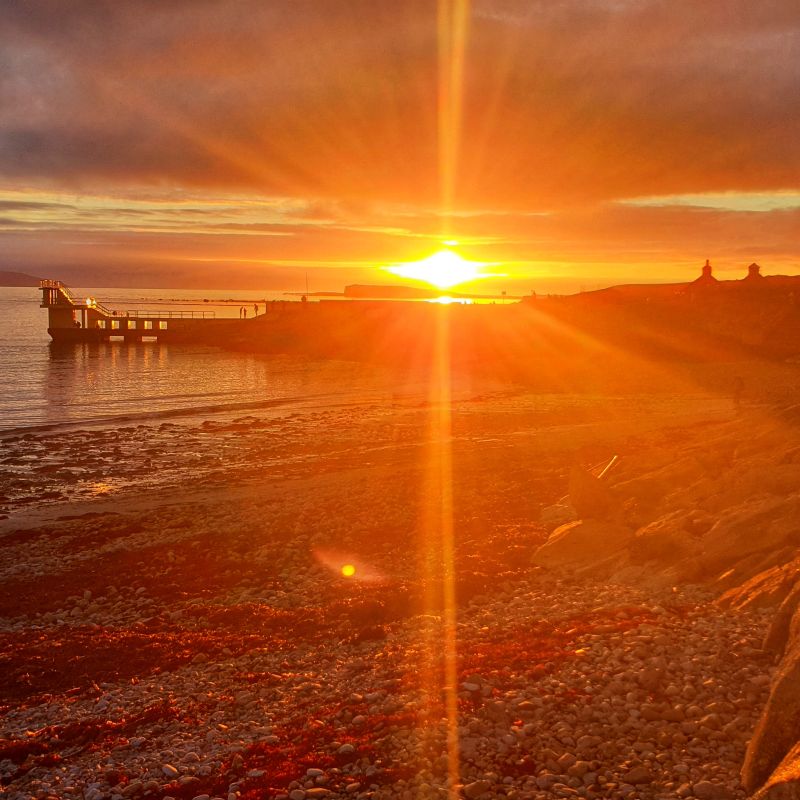 Repeating Events
Silent Disco
Every Tuesday and Wednesday at 8PM @ Ròisìn Dubh
Silent Disco every Tuesday and Wednesday at the Róisín Dubh with Ted & gugai playing music you love, music you love to hate and all your guilty pleasures.
Tigh He-He : A pop-up comedy club
Weekly on Thursdays from 12th May to 30th June 8pm @ Róisín Dubh
A pop-up comedy club, featuring the very best of Irish stand up comedy
John Conneely Inc.
Every Sunday at 11PM @ Ròisìn Dubh
Galway's finest musicians the multi-cultural lineup includes Keyboards, Saxophone, Dobro, Flutes along with many guest musicians and the extraordinary vocal talents of Italian singer Barbara Vulso.
Open Mic Night
Every Sunday at 9PM @ Róisín Dubh
Open Mic Night at Róisín Dubh
Galway International Arts Festival: Traditional Music Showcases
14/15/16 and 21/22/23 July @ Monroe's Live
The Traditional Music Showcases bring together some of Ireland's finest traditional musicians, many of whom are joining forces especially for these Festival concerts.
Wednesday July 27th
The Druids
The Druids are an award winning international folk band based in Co. Kildare, Ireland. They play a medley of traditional and modern Irish folk music.
Milk 
8PM @ Róisín Dubh
milk are the new alt-pop band you need to know. Having launched last year, the Irish group have dropped a handful of releases and already amassed over 1 million streams, quickly garnering online attention with many citing them as 'Ones To Watch'.
The Swedish Railway Orchestra
8.30PM @ Áras na nGeal
Album launch party with full album play through and DJ set from Rob
Thursday July 28th
Ol Times
9PM @ Róisín Dubh
Combining the influences of Led Zeppelin, The Doors, and The Rolling Stones with their own original tone to create a fiery cocktail of heart racing and intensely grooving sounds.
Stings and Things
9PM @ Monroe's Live
Strings & Things are a high energy comtemporary folk band from Tipperary/Galway, Ireland.
Friday July 29th
ABBAesque
8PM @ Róisín Dubh
ABBAesque are undoubtedly Ireland's number one tribute show ever! Their success over the past 21 years has been phenomenal making them without question Ireland's most successful tribute show performing in excess of 150 sell out concerts each year.
Clannad
7:30PM @ Leisureland
The Grammy and BAFTA award winning band have sold more than 15 million records worldwide.
101% Pantera
8PM @ Monroe's Live
101% Pantera are dedicated to reproducing the live energy of a Pantera show.
Fergal D'Arcy
10PM @ Monroe's Live
DJ set from one of Ireland's best radio DJs, Fergal D'Arcy. Support from Galway's Mitch Presents.
Saturday July 30th
Club GASS
8PM @ Róisín Dubh
Club Gass is back for Galway's favourite Drag Club Night. Join Kiki and the Galway Queens as they tear up the stage and dance the night away with D.J. John 'till late.
Picture Perfect
11PM  @ Monroe's Live
Ireland's best cover bands Picture Perfect (formerly Recoil), who return to Monroes at midnight on Saturday night with a bagful of amazing tunes.
Sunday July 31st
Síomha
8PM @ An Taibhdhearc
Independent Irish singer and guitarist Síomha (pronounced She-vah) dances the line between folk, jazz and neo-soul effortlessly taking audiences on an unexpected and unforgettable journey with her soulful melodies.
Ibiza Classics
10:30 @ Monroe's Live
House, Techno, Trance & Balearic Beats… all soundtracked by resident Gary Collins & Galway legend Noel Lowry!
Wednesday August 3rd
Idlewild
8PM @ Róisín Dubh
Idlewild are very happy to announce several 'The Remote Part' shows, where they will celebrate the album's 20th anniversary by playing it in full.
Thursday August 25th
Theo Katzman
8PM @ Róisín Dubh
Known for his rock-and-roll inspired solo albums, as well as his contributions to internet funk sensation Vulfpeck, Katzman has had this feeling bubbling in the recesses of his mind for some time now, weaving its way through his songwriting process and onto his recordings.
Saturday August 27th
The Riptide Movement
8PM @ Róisín Dubh
The Riptide Movement are renowned for their energetic live shows and soaring, guitar driven anthems, with six studio records to their name – most notably The RTÉ Choice Music Prize nominated, Gold selling, Number 1 Album "Getting Through" and with a catalogue of hit songs including "All Works Out", "You & I" "Elephant in the Room" "Changeling" and "Something Special", these shows are not to be missed.
Saturday November 5th
Gaby Moreno & Ultan Conlon
8PM @ An Taibhdearc
Grammy Award-winning singer-songwriter and producer Gaby Moreno has released her seventh full-length studio album, Alegoría with songs in both English and Spanish exploring themes of hope, love, nostalgia and desolation, the album notably features, among others, her guitar heroes Marc Ribot and Davíd Garza.