For inclusion, email info @flirtfm.ie, times correct at publishing, but do check before you head out.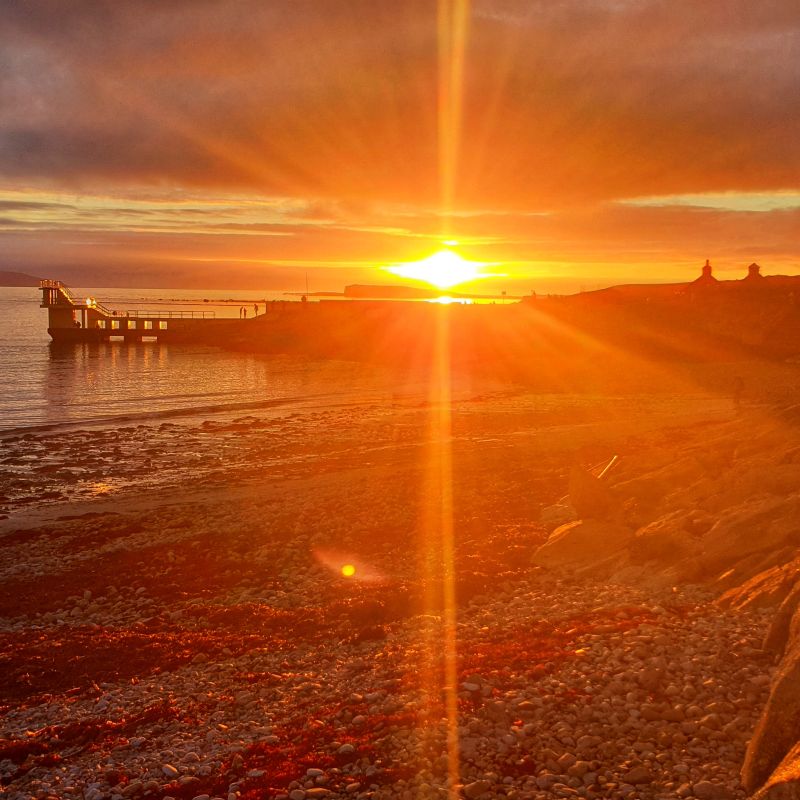 Repeating Events
Silent Disco
Every Tuesday and Wednesday at 8PM @ Róisín Dubh
Silent Disco every Tuesday and Wednesday at the Róisín Dubh with Ted & gugai playing music you love, music you love to hate and all your guilty pleasures.
She's Electric
Monthly Wednesdays at The Ol '55
DJ Doolittle's Indie Disco
Tigh He-He : A pop-up comedy club
Every Thursday at 8pm @ Róisín Dubh
A pop-up comedy club, featuring the very best of Irish stand up comedy
Blush 
Thursdays at @ Róisín Dubh
Blush is a multi-genre clubnight focused on platforming women, lgbtq+ and non-binary Irish artists and Djs
John Conneely Inc.
Every Sunday at 11PM @ Róisín Dubh
Galway's finest musicians the multi-cultural lineup includes Keyboards, Saxophone, Dobro, Flutes along with many guest musicians and the extraordinary vocal talents of Italian singer Barbara Vulso.
Open Mic Night
Every Sunday at 9PM @ Róisín Dubh
Open Mic Night at Róisín Dubh
Christmas Market Beer Tent – VIP Ticket
Daily 5PM and 8PM @ Christmas Market Beer Tent
This ticket guarantees you entry and a seat for Over 18s only.
Thursday 24th November
Modernlove
8PM @ Róisín Dubh
Like their name suggests, modernlove. explore the complexities of the modern lives of twenty-somethings.
Klangkuenstler
10PM @ Monroe's Live
Support: Riot Code
Friday 25th November
T.A NARRATIVE + CAT TURNER & OWLS
8.30PM @ Áras na nGael 
The first in a brand new set of pop up events to be held sporadically by AMM in venues we've never used before.
Soda Blonde
8PM @ Róisín Dubh
Support: Neil Dexter
Tobi Kaye
11PM @ Monroe's Live
Free entry before 12.
Saturday 26th November
Clare Sands
9pm @ An Taibhdhearc
Channelling the music of her ancestors, sixth generation fearless fiddler, bilingual singer, multi-instrumentalist, and composer Clare Sands is a unique force in Irish music.
Aoife Nessa Frances
8PM @ Róisín Dubh
Aoife has spent time in the west of Ireland over the last two years working on new music. Her 2020 debut album 'Land of No Junction' won praise from Uncut, The Quietus, MOJO, Aquarium Drunkard and Pitchfork
Bad Manners
11PM @ Monroe's Live
Bad Manners (formed in 1976) is an English ska band, who came to fame during the early 1980s among other such ska revival bands as Madness and The Specials, hailing from London, UK.
Monday 28th November
Monotypes, Cur Dogs and Pink Alley
7PM @ The Old 55
Its free
Crywank
8PM @ Róisín Dubh
Starting in Manchester in 2009 by Jay Clayton as a solo project despite having no previous experience playing guitar, Crywank started the night Clayton learnt their first two chords and wrote the songs Welcome to Castle Irwell and Thomas Saunders Gang Chant.
Thursday 1st December
Absent Galway
8PM @ Cellar Bar
Introducing Galway's new alternative night out. Live music & DJ's playing rock, pop punk, metal and emo
Friday 2nd December
Maria Doyle Kennedy
8PM @ Mick Lally Theatre
Maria Doyle Kennedy has spent much of her life on the road, touring with her husband Kieran. Their latest album "Fire on the Roof of Eden" was released in May 2021 and was nominated for album of the year by the Irish Times.
Saturday 3rd December
Get the Funk Out!
9PM @ The Galway Rowing Club
A fun night of Funk, Soul, Disco & Reggae in Galway's favourite venue. Oíche den scoth, ceol den scoth! Bop til you drop! All welcome.
Wednesday 14th December
NONSENSE or NICE.
8PM @ Massimo's Bar
Following a sold-out NONSENSE Night during Galway Comedy Festival, WOMP Events return to Massimo for a festive edition: NONSENSE or NICE. A festive night blending a pub quiz with interactive rounds and plenty of prizes
Weekly  / Monthly

Weekly  / Monthly

Weekly  / Monthly

Weekly  / Monthly

Weekly  / Monthly

Weekly  / Monthly

Weekly  / Monthly

DJ Doolittle's Indie Disco
Monthly Mondays at Áras na nGael
Vaccines, sleaford mods, parquet courts etc.
Silent Disco

Every Tuesday 8PM @ Róisín Dubh
Silent Disco every Tuesday and Wednesday at the Róisín Dubh with Ted & gugai playing music you love, music you love to hate and all your guilty pleasures.

Silent Disco
Every Wednesday at 8PM @ Róisín Dubh
Silent Disco every Tuesday and Wednesday at the Róisín Dubh with Ted & gugai playing music you love, music you love to hate and all your guilty pleasures.She's Electric
Monthly Wednesdays at The Ol '55
DJ Doolittle's Indie Disco
Tigh He-He : A pop-up comedy club
Every Thursday at 8pm @ Róisín Dubh
A pop-up comedy club, featuring the very best of Irish stand up comedyBlush 
Thursdays at @ Róisín Dubh
Blush is a multi-genre clubnight focused on platforming women, lgbtq+ and non-binary Irish artists and Djs
For inclusion, email info @flirtfm.ie, times correct at publishing, but do check before you head out.
For inclusion, email info @flirtfm.ie, times correct at publishing, but do check before you head out.
John Conneely Inc.
Every Sunday at 11PM @ Róisín Dubh
Galway's finest musicians the multi-cultural lineup includes Keyboards, Saxophone, Dobro, Flutes along with many guest musicians and the extraordinary vocal talents of Italian singer Barbara Vulso.Open Mic Night
Every Sunday at 9PM @ Róisín Dubh
Open Mic Night at Róisín Dubh