For inclusion, email info @flirtfm.ie, times correct at publishing, but do check before you head out.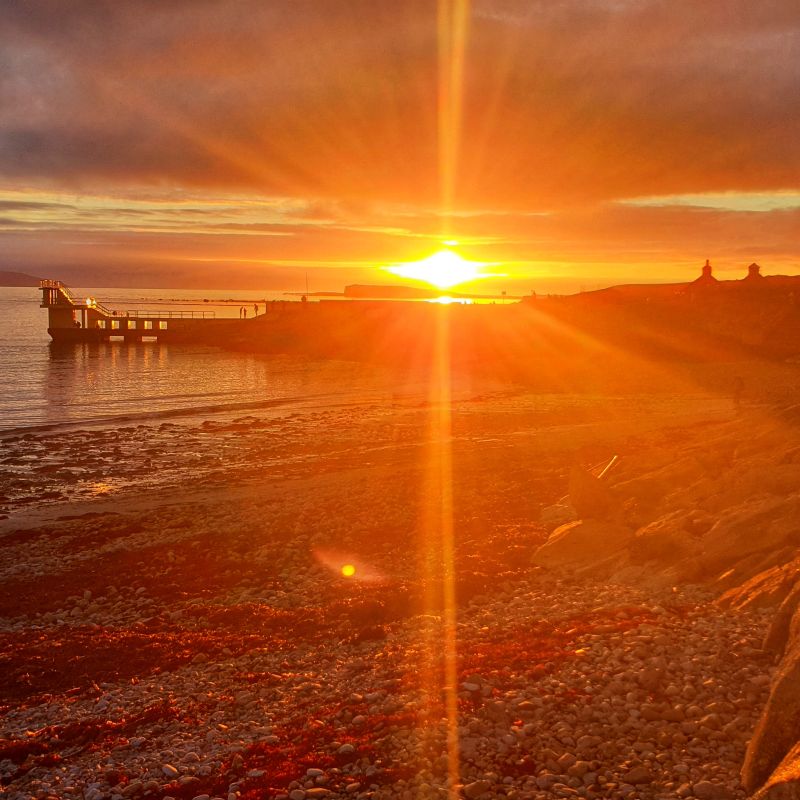 Repeating Events
Silent Disco
Every Tuesday and Wednesday at 8PM @ Róisín Dubh
Silent Disco every Tuesday and Wednesday at the Róisín Dubh with Ted & gugai playing music you love, music you love to hate and all your guilty pleasures.
She's Electric
Monthly Wednesdays at The Ol '55
DJ Doolittle's Indie Disco
Tigh He-He : A pop-up comedy club
Every Thursday at 8pm @ Róisín Dubh
A pop-up comedy club, featuring the very best of Irish stand up comedy
Blush 
Thursdays at @ Róisín Dubh
Blush is a multi-genre clubnight focused on platforming women, lgbtq+ and non-binary Irish artists and Djs
Open Mic Night
Every Sunday at 9PM @ Róisín Dubh
Open Mic Night at Róisín Dubh
John Conneely Inc.
Every Sunday at 11PM @ Róisín Dubh
Galway's finest musicians the multi-cultural lineup includes Keyboards, Saxophone, Dobro, Flutes along with many guest musicians and the extraordinary vocal talents of Italian singer Barbara Vulso.
Wednesday 29th March
Branwen
8PM @ Fountain Bar, Ballyvaughan
Branwen music having a rare live appearance at the Fountain in Ballyvaughan
Morning Screams Single Launch
8PM @ Áras Na nGael
with Support from Mammoth Head and Yellow Tinted Windows.
Thursday 30th March
CLADDAGH CHORAL PRESENTS Live From Galway: Spring Gala
7PM @ Church of Christ the King, Upper Salthill 
This concert will feature 6 exciting ensembles under the Claddagh Choral umbrella featuring the exceptional talent of Galway City Children's Choir Jr. + Sr., Galway City Youth Choir, the Voice of Galway and Galway City Chamber Choir led by Stephen Carroll, Nicole Kennedy and Ciara Walsh along with guests University of Galway Choral Society led by Lorna Salmon.
New Pagans
8PM @ Róisín Dubh
Critically lauded Irish indie-punk group New Pagans have released their excellent new single 'There We Are John', from their upcoming second album Making Circles of Our Own
Friday 31st March
Les SalAmandas & Agustina Taborda
7.30PM @ Galway Mechanic's Institute
Whatever the subject matter, the songs on Les SalAmandas' debut album, There's a Sea Between Us, tell equally compelling, emotionally charged tales. Argentinian musician and composer Agustina Taborda uses piano, voice, midi instruments and the iconic Bandoneón to weave enchanting musical tapestries influenced by tango and cumbia music.
Ar Ais Arís
8PM @ Áras na nGael
Sully, Ema, Key-in and Rise up sound system
SWIFTOGEDDON: The Taylor Swift Club Night
9PM @ Róisín Dubh
The Taylor Swift Club Night
A night dedicated to worshipping at the altar of Taylor Swift: non-stop Swifty all night: deep cuts, extended mixes, fan favourites and all the hits.
Saturday 1st April
Floating Barrio
8PM @ Kinvara Courthouse
Floating Barrio is a musical duo consisting of Jamie Toomey on guitar and vocals and Agustina Taborda on bandoneón.
Scustin, Van Panther and New Ceremony
8PM @ The Cellar
Taking over the cellar bar for what is promising to be a very special show.
Thursday April 6th
CAOIN le Ceara Conway
8PM @ An Taibhdhearc
Déanann Ceara Conway agus cuid cuideachta ceoil, Kevin Murphy (dordveidhil), Ultan O'Brien (Vióla/Fidil) ó Slow Moving Clouds agus Anna Mullarkey ( leictreach/pianó), traidisiúin amhránaíocht an tsean-nóis agus traidisiúin domhanda a nascadh le chéile chun na téamaí, na fuaimeanna agus na mothúcháin a luíonn go domhain sa traidisiúin a iniúchadh agus a chur in iúil ar bhealach nua.
Friday 7th April
Síomha
8PM @ An Taibhdhearc
Síomha draws on a deep well of soul. This music transcends boundaries in a way I've never heard. And every second of every song is rooted in groove
Saturday April 8th
Miley Serious b2b Shampain
9PM @ Róisín Dubh
G TOWN Recs returns to the motherland and what's quickly becoming its spiritual home in the Roisin Dubh, on this occasion with Paris and New York's crown jewel Miley Serious in the cut with Galway's very own, Shampain. Support: Luke Kiid
Wednesay April 12th
M(h)aol
8PM @ The Loft
M(h)aol recently released debut album Attachment Styles on TULLE Collective and Rough Trade. Based between Dublin, London, and Bristol, the band is formed of Róisín Nic Ghearailt (She/Her), Constance Keane (She/Her), Jamie Hyland (She/Her), Zoë Greenway (She/Her), and Sean Nolan (He/Him)
Wednesday April 20th
David Kitt
8PM @ Róisín Dubh
Genre bending Irish musician and producer DAVID KITT releases his ninth studio album 'Idiot Check' on 31 March 2023 via RE:WARM.
Saturday April 22nd
Cherym, Gender Chores, Lunch Machine, In Athens.
8.30PM @ The Loft
CHERYM are a three-piece band of muckers from Derry with some seriously infectious, songwriting credentials. Taking influence from Charly Bliss, Bikini Kill, Sløtface, PUP and Pixies.
Gender Chores is Sam, Sophie and AJ. The music is informed and noisy and assertive.
Belfast-based alt-rock band, Lunch Machine, formed in 2017, blends the lyrical wit of Courtney Barnett, the post-psych experimentation of King Gizz, the "good craic" goofiness of Ween, and something entirely their own. In Athens are a band formed at the edge of Ireland where wild Connemara meets the wild Atlantic, where lush dreams meet sunny pop and fuzzy alternatives meet razor sharp post-punk maneuverers.
Thursday 27th April
ARXX
8PM @ The Loft
ARXX are a Queer Alt- Rock Gal Pal Duo.