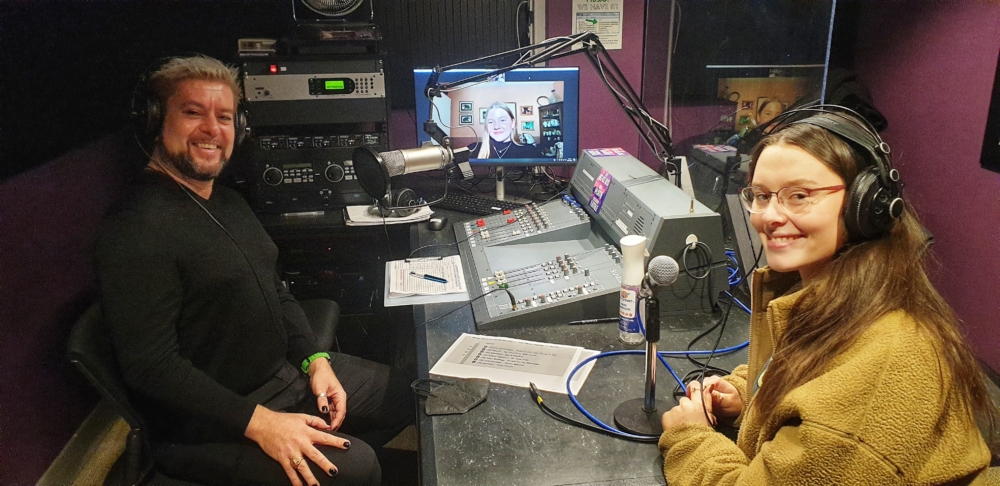 L-R Leonard Snygans, Isabel Filby (Zoom), Éabha Fulton
It's that time of year again, when we swap shows with some of our sister stations around the world. This year is a treat for German language speakers in Galway, as we have shows from Dresden, Leipzig and Frankfurt (with lots of music to enjoy for those that don't speak the language). Closer to home, we look forward to shows from Athlone, Claremorris & Raidió Corca Baiscinn.
We have a special WRD episode of A Critical Ear with segments by Galway Educate Together National School, and a one-off show hosted by Éabha, Izzy & Leo exploring this year's theme of Trust in Radio and truth in media.