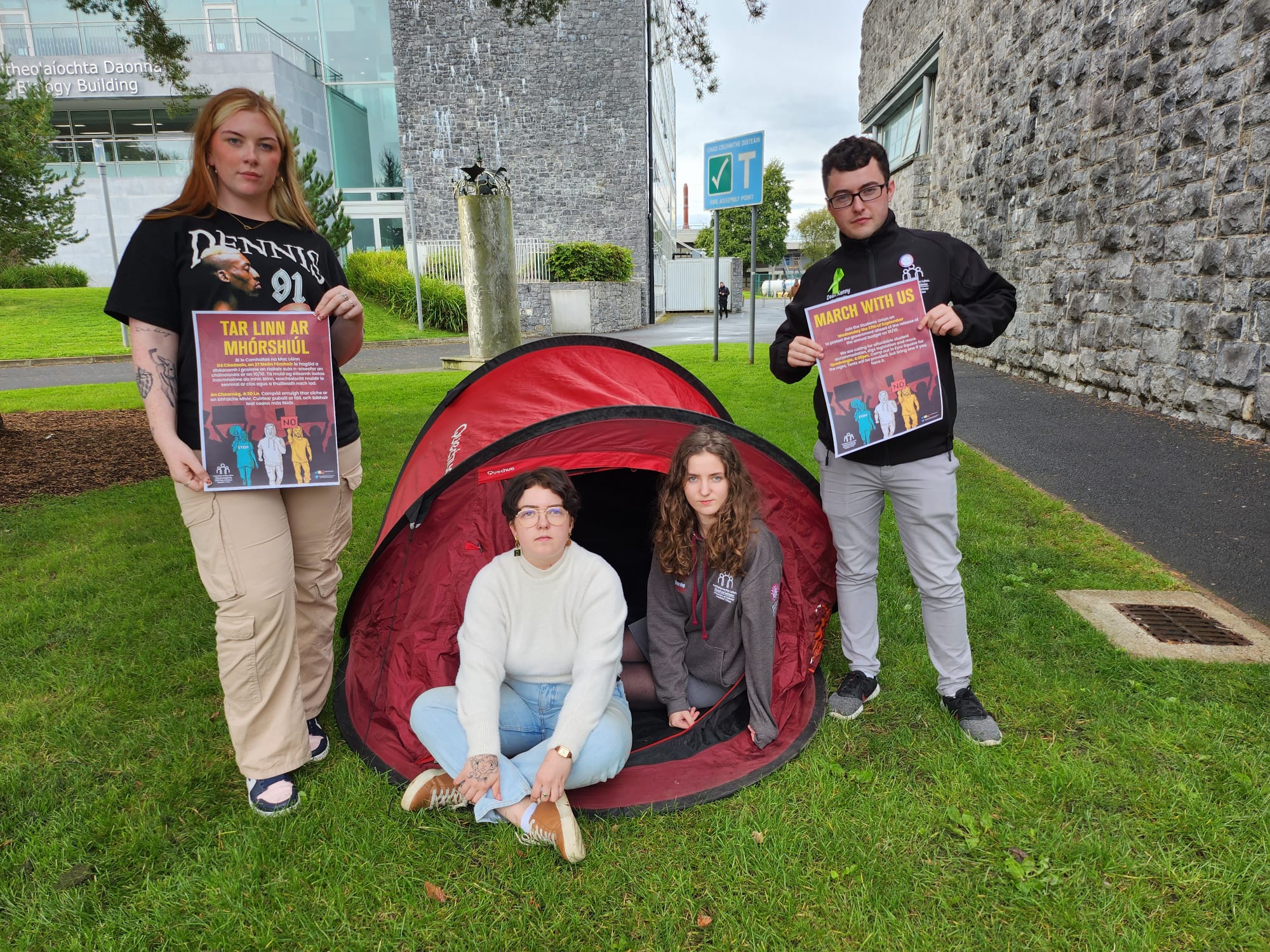 Students' Union to Sleep Out to Highlight Accommodation Crisis
University of Galway Students' Union will be holding an accommodation protest and
sleep out at Eyre Square on Wednesday 27 th of September. The protest will meet the
Quadrangle at University of Galway campus at 4.30pm and later make its way to
Eyre Square where there will be speeches before the students set up camp for the
night. We spoke with Dean Kenny, Student's Union President about the protest and how people can support it.