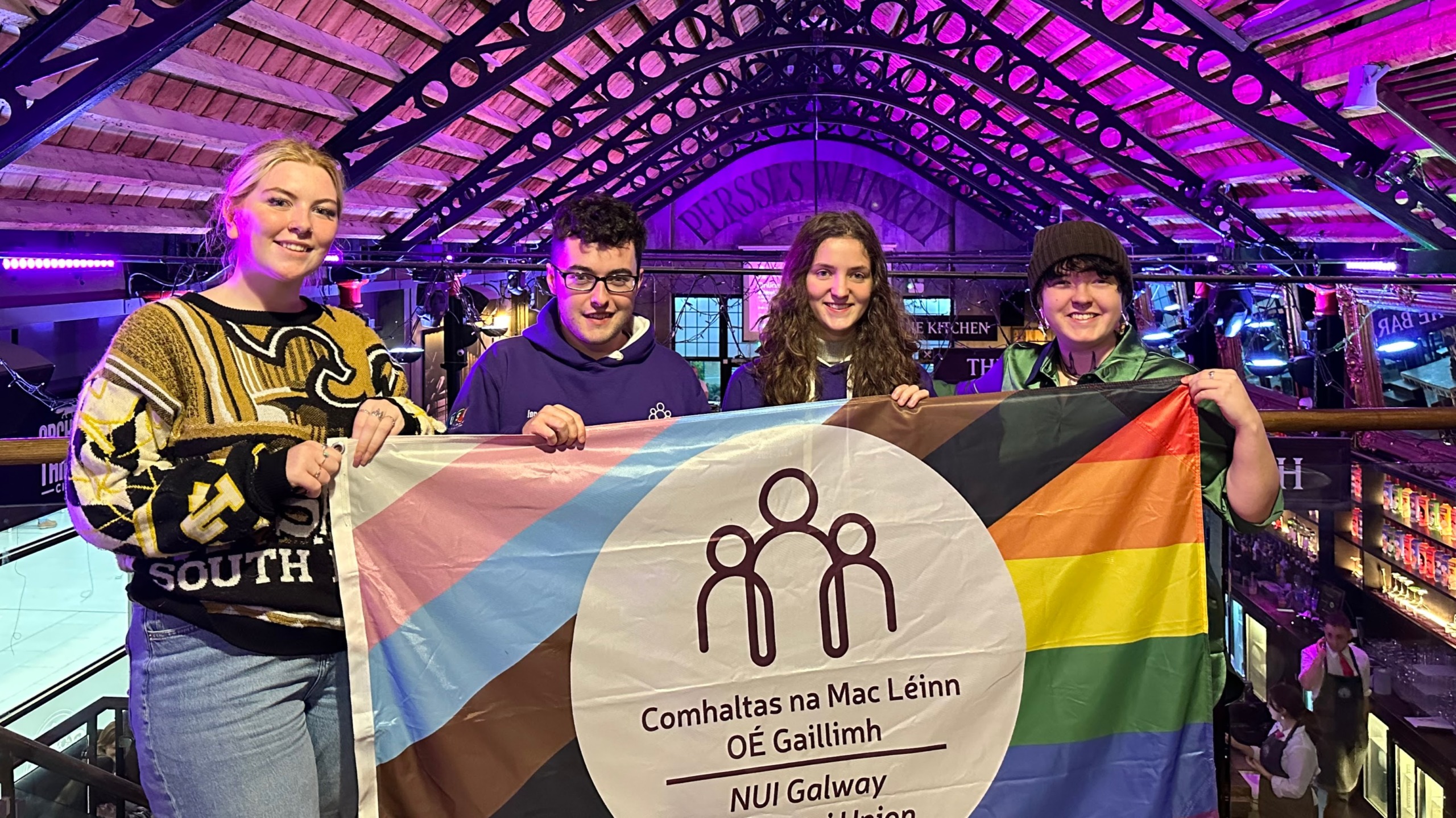 Students' Union to Host Pink Training
University of Galway Students' Union will be hosting the national Pink Training
conference event this weekend. Pink Training is Europe's largest LGBT+
Conference, which sees over 300 student delegates attend a weekend of residential
training. The weekend will include talks, workshops and plenary sessions run by USI
(the Union of Students in Ireland).
During the weekend the Students' Union will also be hosting social events for Pink
Training delegates including a spectacular live show of burlesque and cabaret by
The Dirty Circus at Sult.
We are very excited to have The Dirty Circus back on campus to entertain
our Pink Training delegates. Performance through drag and burlesque is another
way of breaking down barriers and promoting diversity which is a key message of
Pink training and indeed the student movement.

Students' Union Vice President/Welfare and Equality Officer Izzy Tiernan