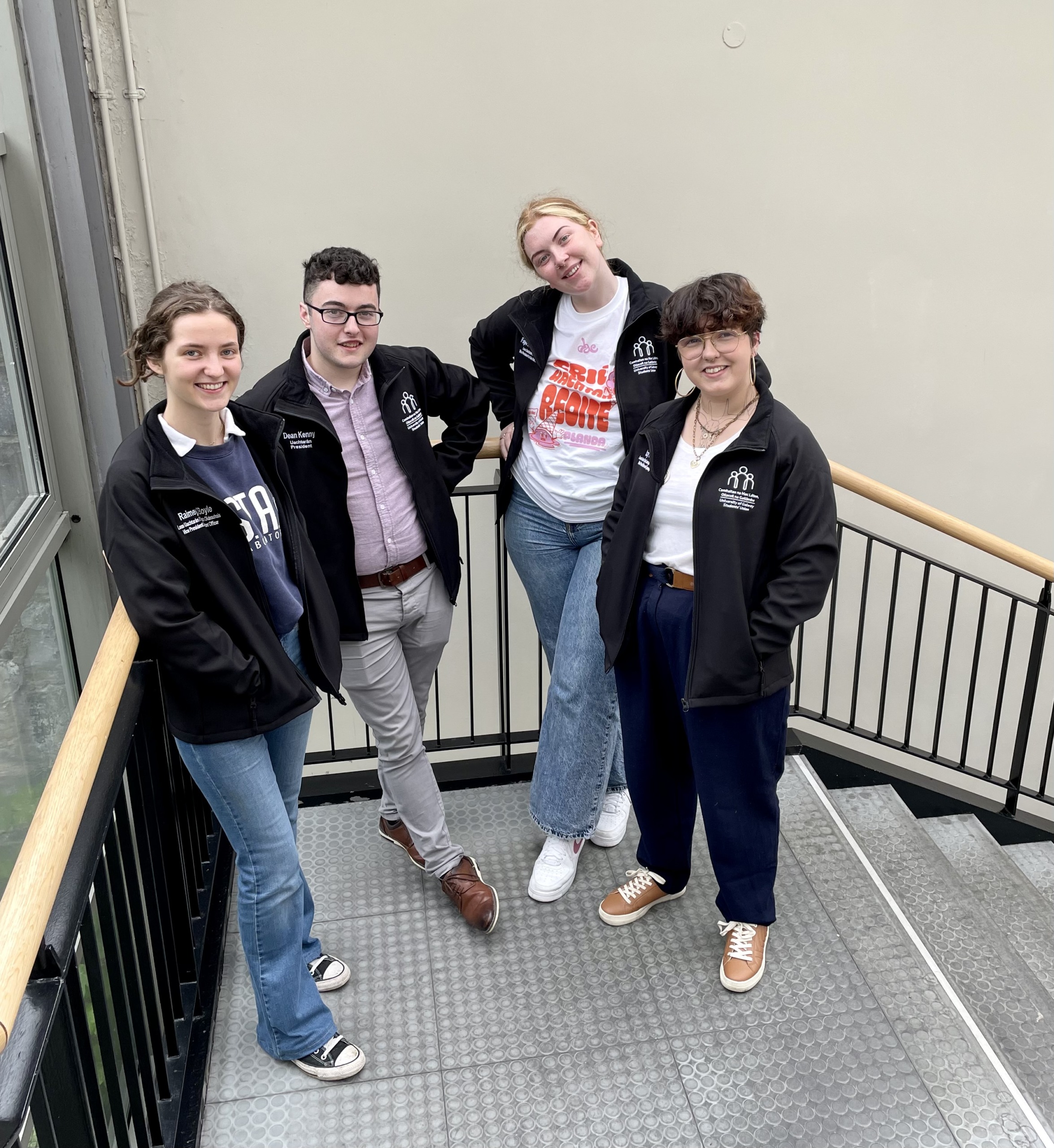 Students' Union Announce 23-24 Charity Partners
University of Galway Students' Union has announced their charity partners for the 2023/24 academic year who are Galway Rape Crisis Centre and Cancer Care West. The Union will be holding fundraising events throughout the year on behalf of the two charities.
Galway Rape Crisis Centre is dedicated to providing a professional, caring and confidential counselling and support service for those in our community affected by sexual abuse and sexual violence.
Cancer Care West provide professional community-based practical and emotional support services, free of charge, to anyone affected by cancer.
"We are delighted to have been chosen by the Students' Union as one of their nominated charities for this year. This initiative will help us to offer counselling to our crisis clients and reduce our waiting list, thereby strengthening our impact and fulfil our mission of ending cultural and societal tolerance of sexual violence through advocacy, awareness raising and education programmes. "

Cathy Connolly, Executive Director of Galway Rape Crisis Centre
"We are delighted to be a nominated charity of the University's Student Union. Cancer is an insidious disease that touches everyone at some point in their lives so not only will this raise vital funds for us but it will also highlight the work we do among the student population, as they or their family members may have need of our services in the future."

Richard Flaherty, CEO of Cancer Care West
PICTURED (L to R): Izzy Tiernan, Dean Kenny, Raimey O'Boyle and Faye Ní Dhomhnaill and Dean Kenny (University of Galway Students' Union)