Student Union Election Results 2023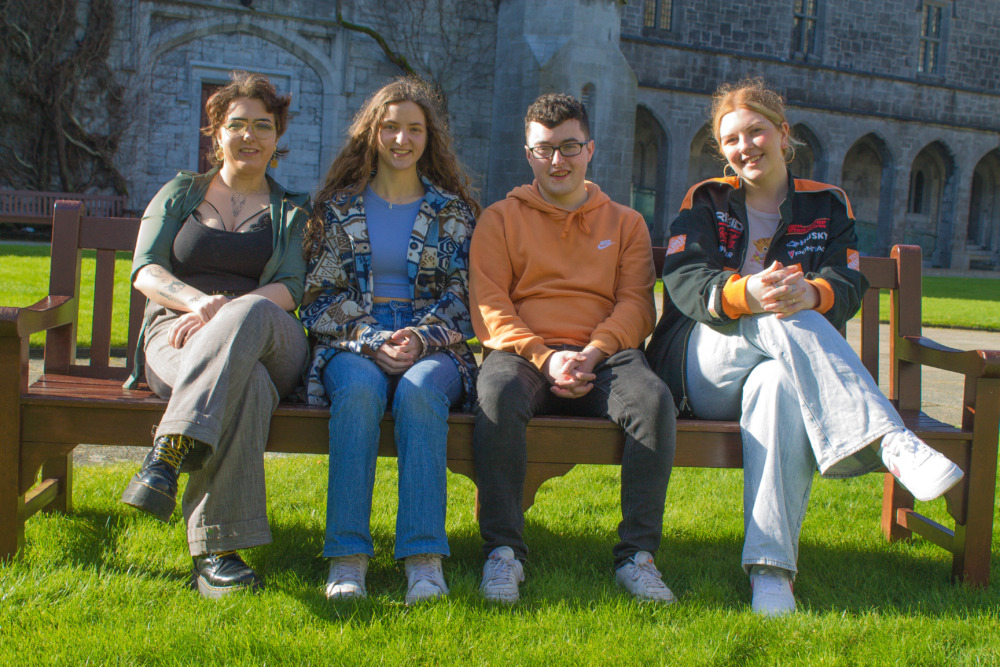 Left to Right: Izzy Tiernan, Raimey O'Boyle, Dean Kenny, Faye Ní Dhomhnaill Photo by Lisa Hamilton.
The University of Galway elections have concluded, and the four full time Students' Union officers have been elected for the academic year 2023/2024.
Dean Kenny was elected as SU President, Izzy Tiernan was chosen as Vice-President/Welfare and Equality Officer, Raimey O'Boyle will take on Vice President/Education Officer and Faye Ní Dhomhnaill will become Leas Uachtarán don Ghaeilge.
Kenny is set to replace Sai Gujulla in July, and the first thing he plans to tackle is the repeat fee issue.
Newly elected VP for Welfare and Equality Izzy Tiernan explained her aims for when she takes office, saying "My main plan is that I want to set up a Student Watch alongside the on-campus Gardaí and security so students would get involved keeping the university safe."
Raimey O'Boyle is set to become VP for Education and has spoken about her passion to be Education officer, as being the current Postgrad Taught Officer, "I deal with similar issues regularly and work really closely with the current Education officer a lot, and becoming VP for Education I would get to continue to do this work, in a greater capacity."
Faye Ní Dhomhnaill will be replacing Barry Ó Siochrú as Leas Uachtarán don Ghaeilge, the first time this position has had elections along with the other full-time officers.
The newly elected committee will begin their roles in July, along with the 14 new SU part-time officers that were also recently elected, to look after student's issues and provide information to students about all aspects of student life.
To contact the Students' Union about issues relating to the aforementioned topics, you can visit https://su.nuigalway.ie/about-su-nuigalway/executive-committee/.