Red Bird Youth Art Collective seeks new members
Galway Arts Centre's youth collective, Red Bird – Ireland's only youth-led visual art collective for young people aged 15-24, starts a new project on 24th September.
Working with sound artist Anne Marie Deacy, Red Bird will embark on a process of exploring the urban
soundscape and creating a sonic map of Galway City. The sounds of our environment influence how we
perceive the world and through a process of active listening, recording and producing sound works Red Bird will create a new way to perceive Galway city.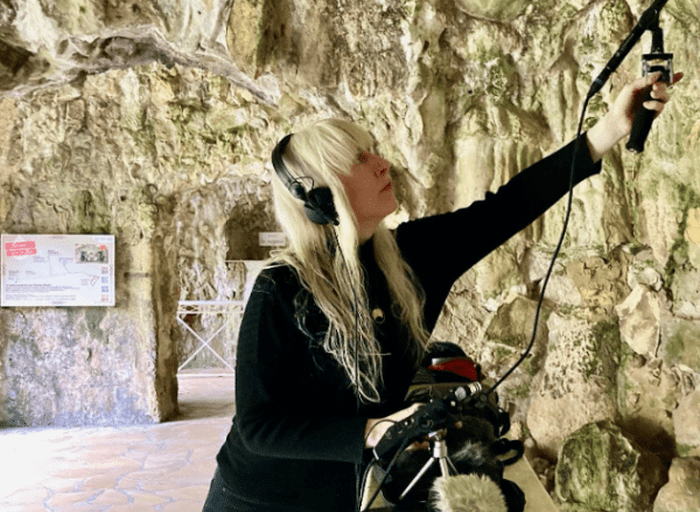 The group will be working with sound technologies to explore the discreet sounds within and others outside of our general hearing, using induction, hydro and geo microphones to name a few, along with cutting edge sound recording equipment to enable us to heighten our experience of the sounds around us. They will also learn about sound art, how to create sound objects including simple contact microphones and have a chance to explore and make AM radio devices.
Along with Anne Marie and print artist Aoife Barrett, the group will create visual maps of their personal journeys through the city. The project will culminate in an exhibition of the sound objects/sculptures made, the sonic maps created on our journey, along with sound work which we will have developed and produced over the duration of the project; this will also be broadcast live from the Galway Arts Centre, facilitated by Paula Healy.
Anne Marie Deacy is a sound artist and field recordist. Her interests lie in innovative ways of creating sound work that challenges our auditory perception, exploring our sense of place through radio/transmission art, sound walks, sonic publication, participatory sound experiences, installation and DIY aesthetics.
Red Bird is free to join and is an ideal pursuit for students interested in self-led art projects, writing, music
and other artforms. It is also a good foundation for those wishing to further study the arts or for those who enjoy art as a hobby. The free workshops will take place on Saturday afternoons in Áras na nGael on Dominick Street.
For more information or to sign up, contact [email protected].
Galway Arts Centre and Red Bird Youth Collective would like to acknowledge the support of the Arts
Council's Young Ensembles Scheme and Galway City Council.