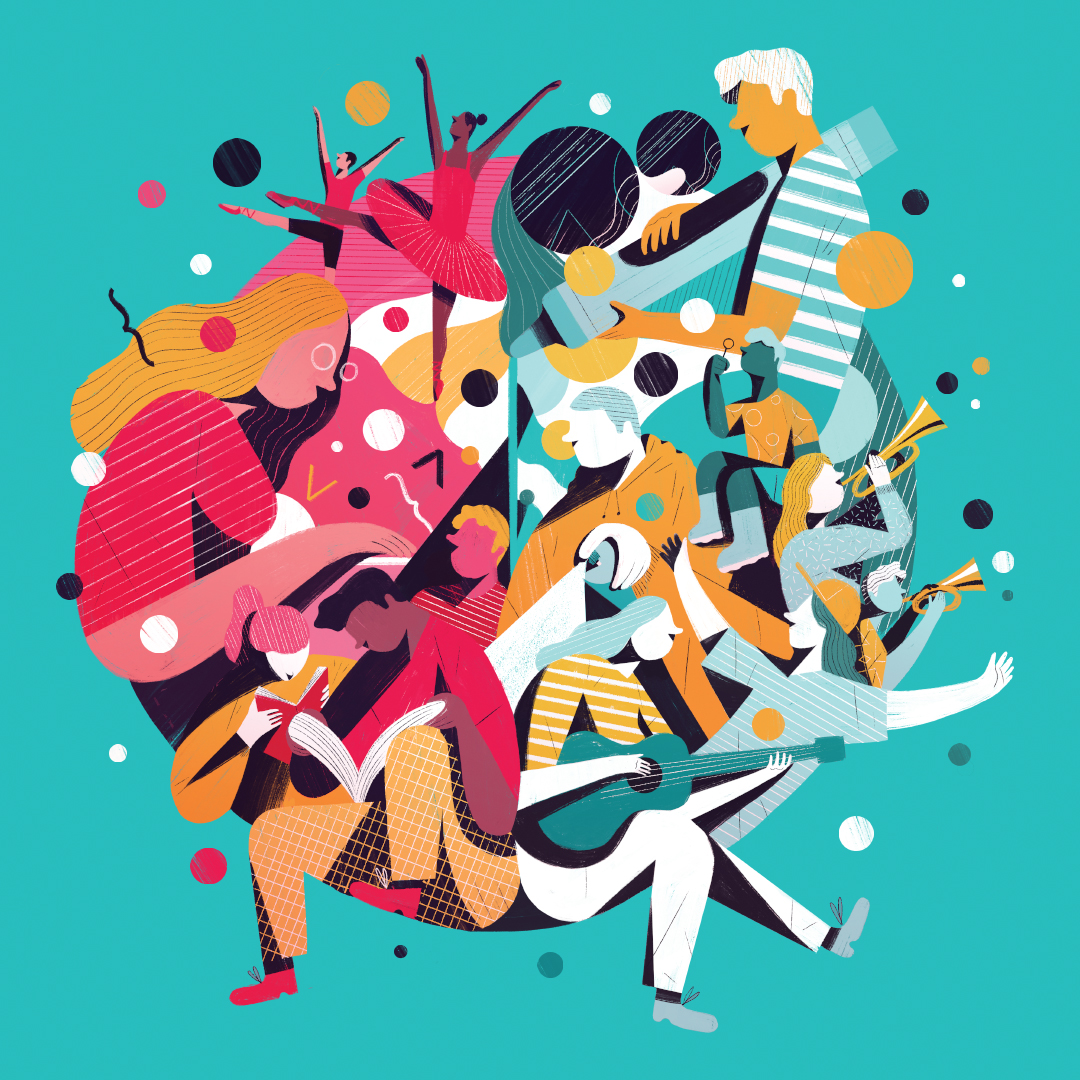 Live from Nuns Island for Cruinniú na nÓg: June 10th
Cruinniú na nÓg, Ireland's national day of free creativity for children and young people under-18, takes place on Saturday June 10.
Galway Arts Centre's Nuns Island Theatre will host an array of events from 11am to 5pm – for young people and by young people – covering theatre, film, visual arts, broadcast and literature.
A Space for Our Voices will showcase the centre's youth arts programmes – Red Bird Youth Collective, Galway Youth Theatre, and Cúirt Labs writer-in-residence.
11:00 Galway Arts Centre and Galway Youth Theatre present a selection of readings from Pat McCabe's The Adventures of Shay Mouse – The Mouse from Longford suitable for those aged 4+.
12:00 Galway Youth Theatre choir's first live performance.
12:30 Cúirt Labs will present a workshop for children and young people with writer and artist Aoife Casby. Cúirt will also launch a zine created in collaboration with schools in Galway during the 2023 festival.
13:45 Galway Arts Centre's Red Bird Youth Collective, will launch an exhibition of radio and print work made with sound artist Anne Marie Deacy and print artist Aoife Barrett, which looks at mapping Galway City through the eyes of young people.
13:00-15:00 Red Bird will also present a mix of live sounds and pre-recorded pieces live on Flirt FM.
14:30 Galway Arts Centre Dancer in Residence, Magdalena Hylak, will give a dance 'teaser workshop'.
16:00 Short film screening: Wings, written and produced by Galway Youth Theatre. The screening will be followed by a Q&A by some of the GYT members who wrote and created Wings.
Admission is free and the event is suitable for all ages. For more see galwayartscentre.ie and cruinniu.creativeireland.gov.ie. Galway Arts Centre's events for Cruinniú na nÓg are supported by Galway City Council and Creative Ireland.