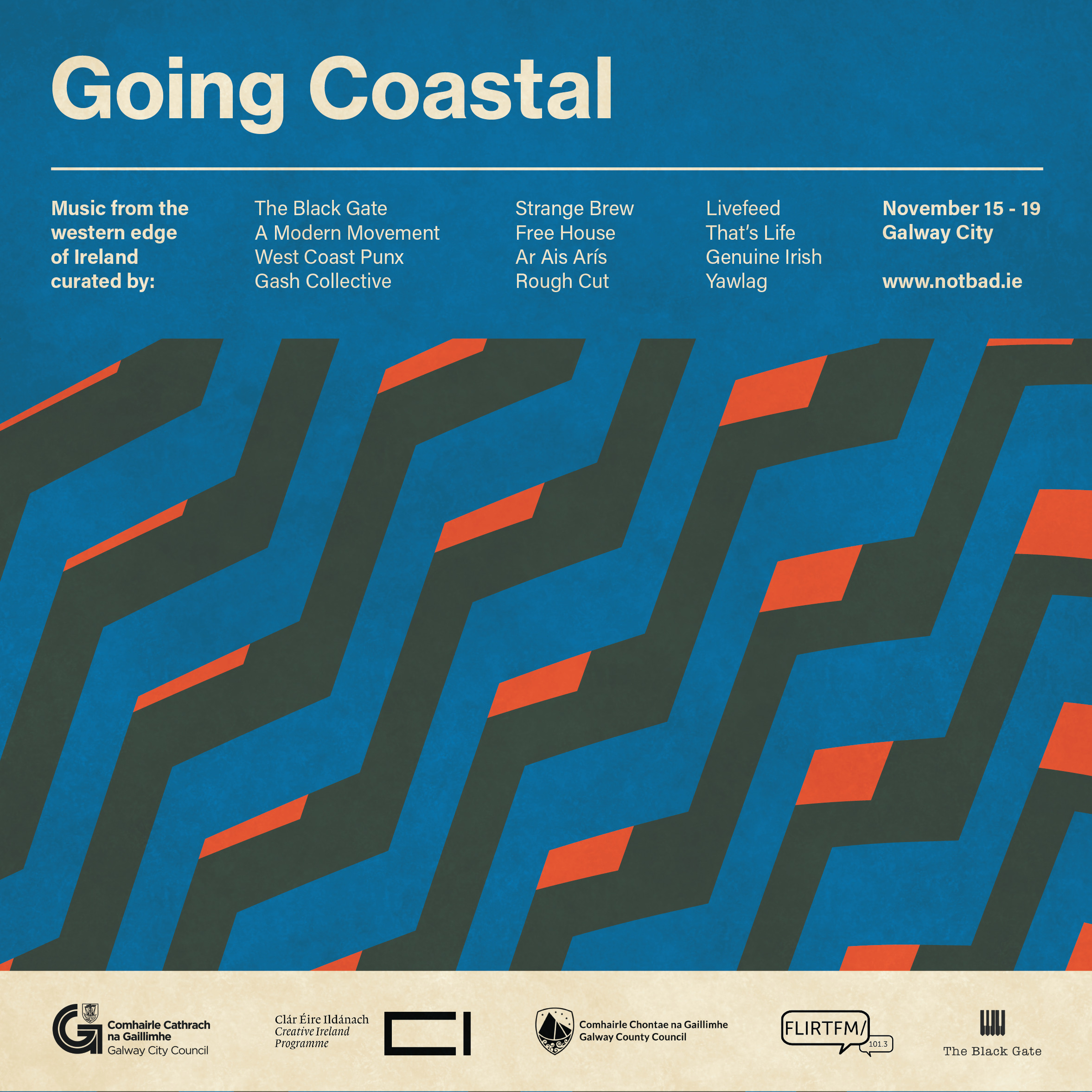 Going Coastal Festival
15 – 19 November 2023
Going Coastal is a festival of contemporary original music featuring young, emerging and established acts from the western edge of Ireland. It takes place over five days, from November 15 – 19, across nine venues in Galway City and includes events curated by The Black Gate, A Modern Movement, Free House, Strange Brew, West Coast Punx, Gash Collective, Ar Ais Arís, Rough Cut, Yawlag, That's Life, Genuine Irish and Livefeed.
The aim of Going Coastal is to contribute to an inclusive and sustainable vision for independent music on the western edge of Ireland… one that supports emerging artists, celebrates local music heritage, and connects artists, promoters and enthusiasts from across the region.
Going Coastal is funded by Galway City Council and the Galway City Creative Ireland Programme, with support from the Galway County Creative Ireland Programme and Flirt FM.
Going Coastal is presented by Not Bad & The Black Gate.
The full festival programme will be revealed over the coming weeks.
For more info, and to stay in the loop, visit www.notbad.ie