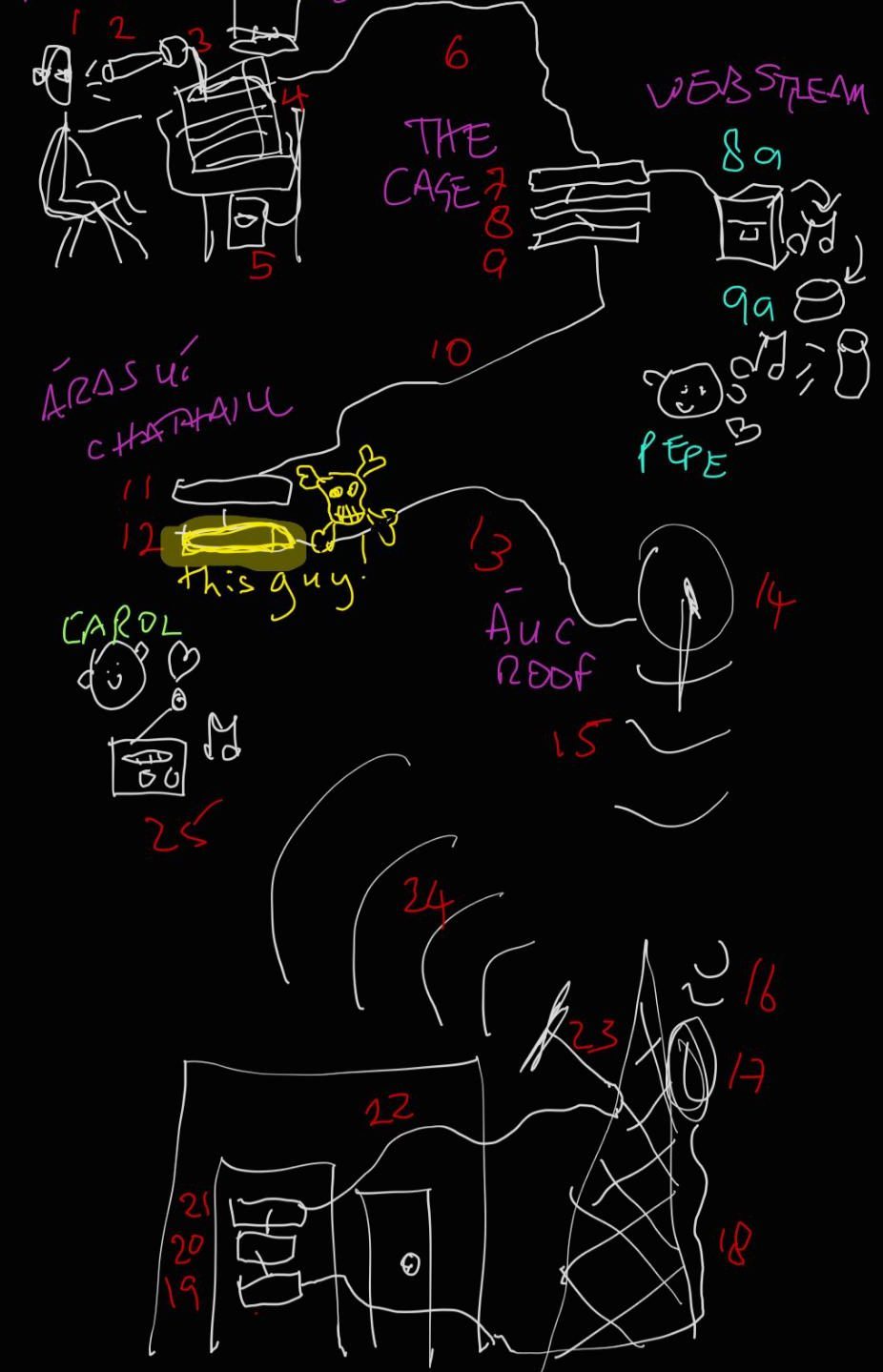 101.3FM is back 🥳
Update January 16th:
The temporary link is in, we're back in business. [Whoop].
We'll be replacing our main link over the summer and keeping the temp link in place as backup so this. never. happens. again.
Update November 10th:
Lightnet have been in, and installed our new internet mast. Our broadcast engineer Ronan is due in over the weekend (12/13th of November) to hook it all up.
🕯️ 🕯️
🕯️ 101.3fm 🕯️
🕯️ 🕯️
Update October 25th:
The part we need to replace isn't manufactured any more, and there's no second-hand online, so we're getting third-party internet in order to send audio using a different protocol from campus to Tonabrocky. The fix should take only a couple of hours, but…
Currently we are waiting on Risk Assessment/approval from the University for roof access so the internet company can put up the 5G mast. We can't progress until this approval is granted, and will be off FM until further notice.
We're frustrated as we have so many new volunteers coming in to do their first shows, college courses doing accredited work, events we want to run and multiple station visits from Irish and international institutions and community radio practitioners.
Apologies for the interruption, and fingers crossed we hear some good news soon. Until then, hope you enjoy the beautiful rendition of our current broadcast chain, as sketched by our manager.