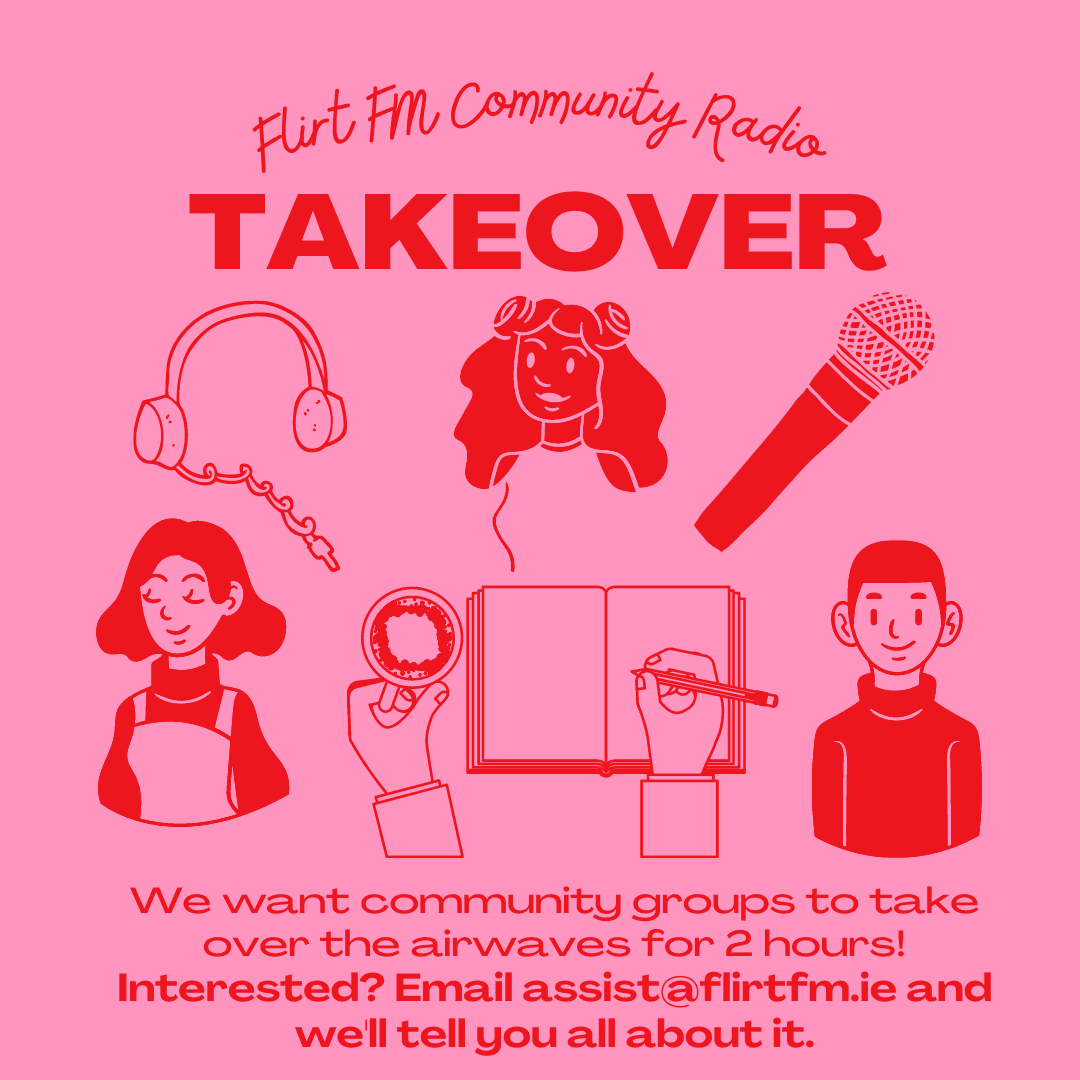 Community Takeovers 2022 Now Open
Would you like to take over a Flirt FM Happy Hour?
We are looking for Galway Community Groups/ CBOs, Student Support Services, Charities, NGOs, Societies & Clubs to take to the airwaves.
What's Involved?
Put together a playlist of 16 songs (shared from a music service, or just write a list of songs), please include some Irish artists too!
Choose 2 or 3 people from your organisation that will host the show (staff, service users, players, committee members, volunteers).
We'll organise a Zoom call into the studio. It will be from 18:00-20:00 on a weekday that suits you (or we can pre-record if it doesn't).
We'll work the sound desk /play the songs /jingles /ads and do the headlines at 19:00.
All you'll need to do on the day is talk every couple of songs…
What would we talk about? For starters you can…
Introduce yourselves
What your organisation does
Good memories and events you're been involved in
Bring a guest in on the Zoom call for an interview
News and upcoming events
What you do for fun (hobbies/reviews)
Why you picked the songs (if memories/requests/themes)
Any other ideas you have
People can listen live on 101.3FM in Galway, anywhere online, and listen back to the show later on Mixcloud too.
Email assist at flirtfm.ie or send us a message on the homepage for more.