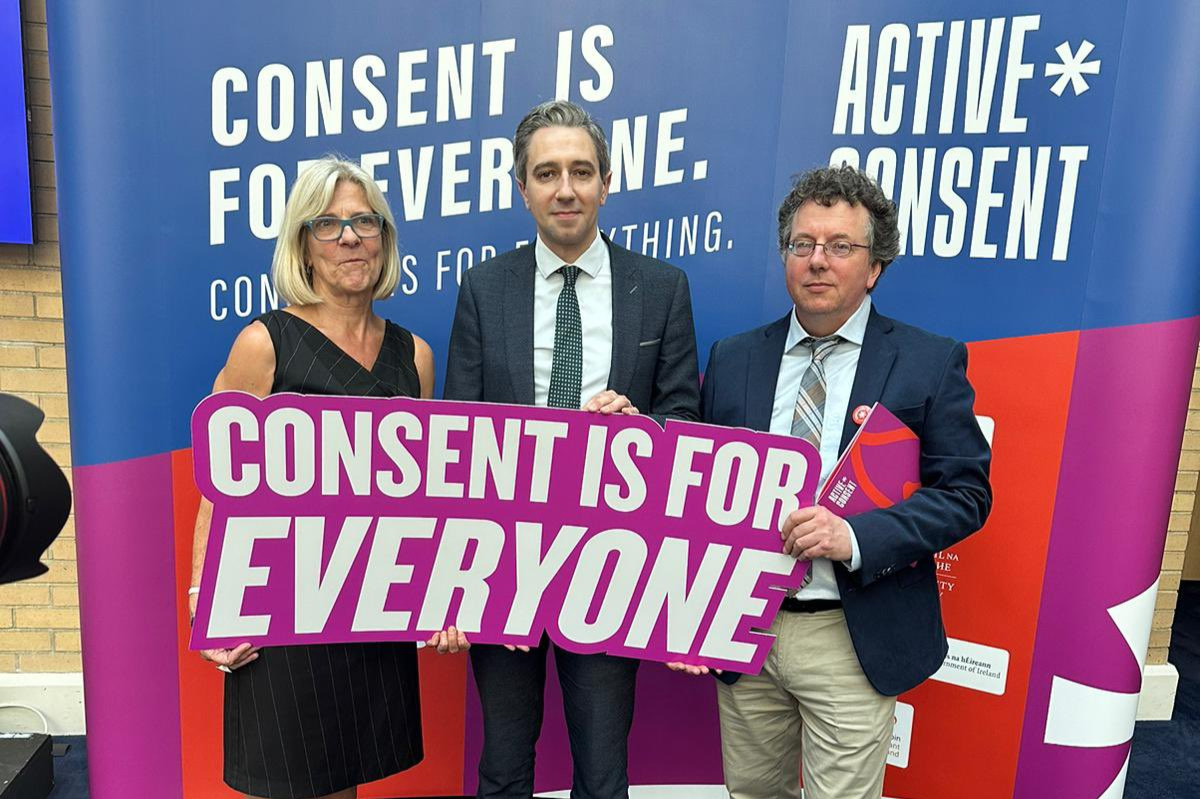 Active Consent set for a new five-year cycle
Minister Simon Harris today launched University of Galway's Active* Consent programme 2023-2027.
Active* Consent is an innovative sexual consent education and research initiative, which began at University of Galway. Now a national programme, it has been at the forefront of promoting healthy relationships and fostering a culture of respect since its inception in 2013. More than 70,000 first year college students took part in consent workshops between 2019-2022, and more than 1,500 staff member and student leaders have been trained in delivering workshops. 
Dr Siobhán O'Higgins, University of Galway senior researcher and Co-Lead on Active* Consent spoke to us from the launch about how the program came to be, how it is developing and their plans for the newly announced cycle